June 30, 2006
Knock! Knock!
A little while ago the front doorbell rang and I caught a glimpse of nicely tanned and muscled male legs in brown shorts running back toward his big brown truck. In his wake was a fabulous little package: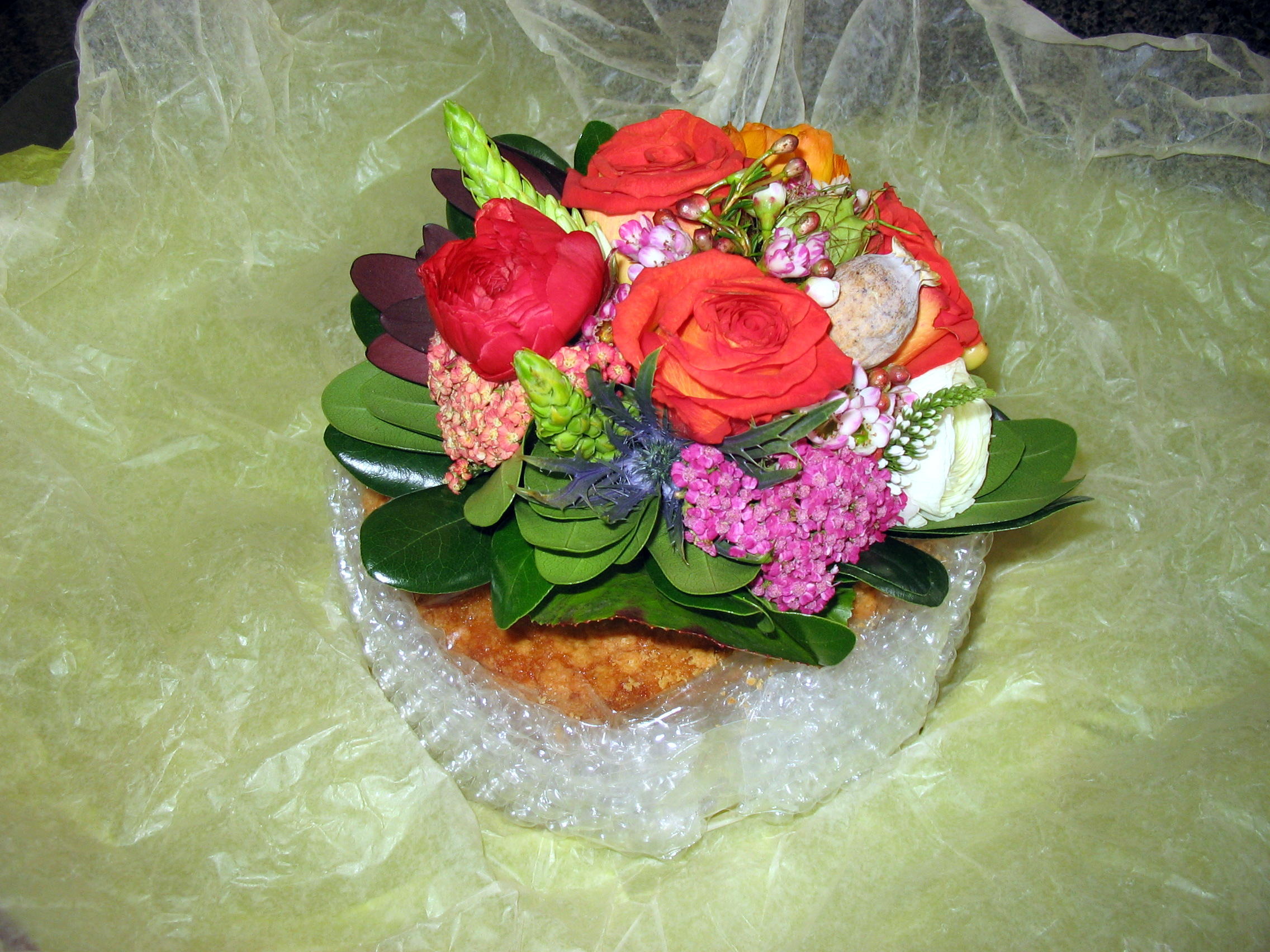 Yay! Someone special sent me a birthday cake!
As I was waiting for best friend Susan to arrive so we could enjoy a ladies' lunch, I heard a knock at the door.
Thinking Susan was early, I ran to the front of the house.
No Susan.
It was God knocking.
At least it was his messengers in the form of Jehovah's Witnesses.
Oh, yeah.
How lucky can a girl get?
*sigh*
Posted by Christina at June 30, 2006 10:32 AM
At the end of the day, intentions be damned, words are left meaningless in the wake of deeds done or left undone. -Christina
December 2008

| Sun | Mon | Tue | Wed | Thu | Fri | Sat |
| --- | --- | --- | --- | --- | --- | --- |
| | 1 | 2 | 3 | 4 | 5 | 6 |
| 7 | 8 | 9 | 10 | 11 | 12 | 13 |
| 14 | 15 | 16 | 17 | 18 | 19 | 20 |
| 21 | 22 | 23 | 24 | 25 | 26 | 27 |
| 28 | 29 | 30 | 31 | | | |
Favorite Posts
Fabulous Fiction
Feisty Reads