November 06, 2007
Mistress of Disquise
At the end of last winter I bought one a finely loomed wool shawl. I wanted something that was fairly lightweight, but still offer some warmth, as well as look attractive.
This is what I bought: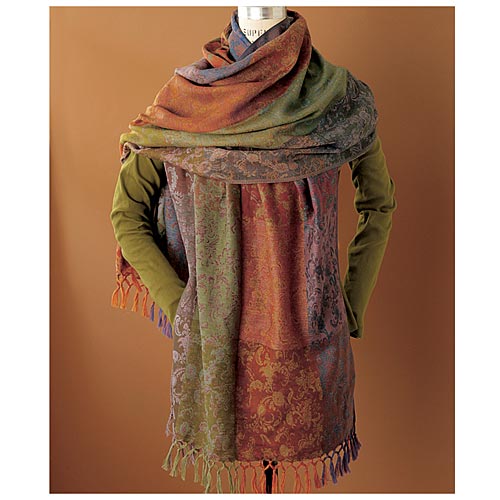 This morning the weather was overcast and blustery with an expected high in the high 60's. I pulled on a short-sleeved, but long and kind of flowy black dress. I grabbed the shawl, loosely wrapped it around my shoulders and off I went.
It is absolutely perfect.
It drew quite a few comments when I finally walked into the office (can you say seven car pile up on the loop?). In fact, one lady had me drape it around my head and across my face with just my eyes showing. She had no idea how quickly I was able to change my identity with just my garb.
Pretty hot, in a cool sorta way.
Posted by Christina at November 6, 2007 09:58 AM
TrackBack URL for this entry:
http://blog2.mu.nu/cgi/trackback.cgi/229061
Listed below are links to weblogs that reference Mistress of Disquise: