July 12, 2005
Come Dance with Us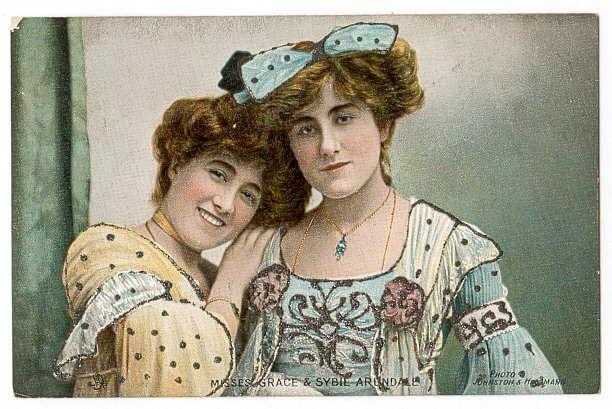 This week I am honored to be one of the hostesses for the Cotillion Ball. Joining me are: Cassandra of Villainous Company and Sissy of SISU.
Before the music begins, Kathy of Cake Eater Chronicles needs your support. Her six-year-old nephew James has Type I Diabetes Mellitus. For the uninitiated, that is Juvenile Diabetes, the really bad kind. Make no mistake, both kinds are bad. Please read her post The Walk To Cure Diabetes, then figure out how you can help. Thank you!
Now, get your dancing shoes, we have a number of lively and intelligent women to take us for a spin around the ballroom floor.
Pamela of Atlas Shrugs has been staying abreast of issues involving the lives of the subjugated and abused women of Islam. She discusses ten different articles. Her reports are sobering.
My dear friend Oddybobo of Boboblogger has given her thoughts regarding the recent terrorist attacks in London. She has written honestly and with great emotion. She is also on to something. She says we should take the fight to the fanatic's doorstep. I agree. Well said.
Juliette of Baldilocks is definitely a woman who speaks her mind. She has done an excellent analysis of the effect of the Supreme Court's ruling in Brown v. Board of Education [Brown v. Board of Education, 347 U.S. 483 (1954)] on the Klu Klux Klan and the terrorism of today. If you read about politics and current events and are not reading her daily, you are missing out.
The lady of Are You Conservative announced her solidarity with our British friends and has graciously provided a beautiful flag combining our American flag with the Union Jack for any who wish to download it.
Janette of Common Sense Runs Wild asked the question: How Did I Miss this Headline? Thereafter, she provides an interesting discussion of the Muslim reaction to terrorism.
Dr. Sanity has written a fascinating piece on what the voices of appeasement will do after the London attacks. She advises we interpret the defense. This lady has just become a daily read.
The insightful Jane of Armies of Liberation asked the question: Is Yemen going to be another Taliban state? She then provided one viewpoint here. She is correct, that article "nails it."
Annika of Annika's Journal displays her ability to "think outside the box" and play the "devil's advocate" in her post: Let Me Put On My Leftie Hat For A Second...
Darleen of Darleen's Place has a gift for satire. She has featured a list of questions for the next SCOTUS nominee culled from what she described as "the patriotic, selfless groups of NARAL, NOW and People for the American Way."
Another of our intelligent and indepedent-thinking skeptics, Ith of Absinthe & Cookies says: "It's in TIME, so it must be true." She references an article which seeks to "define" moderates and conservatives on the Supreme Court. Indeed. I'm with Ith on this one.
The outspoken and delightful Sissy of SISU takes on a ride which began with "We will not be terrorized," as well as the death and resurrection of her 5 1/2 year old computer. From her politics to her choice of computers, she and I are like-minded.
Tammy of A Mom and Her Blog posted some very personal thoughts regarding the terror which struck London last week. Along with Tammy, I am grateful her son is home safe, too.
Crystal of Crystal Clear has a provocative post regarding free speech and problems with a commenter on her own blog in: Maybe on Your Front Lawn & Blog.
Raven of And Rightly So is a very direct and to the point lady. She is indignant at the antics of one Hitlary Clinton, and rightly so: ….MS. PIGGY shut the hell up
As most are aware, Carol of An American Housewife lost her husband just over a week ago. She has posted a Thank You "to everyone who sent in their comments of condolence, prayers and thoughts." She has a difficult time ahead of her, as noted here. Please keep Carol and her children in your thoughts and prayers.
God Bless.
Posted by Christina at July 12, 2005 06:56 AM
TrackBack URL for this entry:
http://blog2.mu.nu/cgi/trackback.cgi/98501
Listed below are links to weblogs that reference Come Dance with Us:
» If the shoe fits... from Steal The Bandwagon
Yeah, we make these look very good. Our players today are Sisu who highlights her lovely warrior women. Villainous Company who lets the stars shine. And Feisty Repartee who dances the night away... You, ladies, look beautiful tonight. As... [Read More]
Tracked on July 12, 2005 07:30 AM
» The Cotillion from Florida Cracker
This week's Cotillion is hosted by Feisty Repartee, Sisu, and Villainous Company. Go see what kind of fancy reading shindig the ladies have put together.... [Read More]
Tracked on July 12, 2005 07:42 AM
» Today's Cotillion Ball from Bobo Blogger
It's Tuesday, and that means it is Cotillion time. For you newbies, it is a roundup of the thoughts of some very lovely ladies in the 'sphere. This week's hostesses are: My very good friend Feisty Christina of Feisty Repartee; Also hosting are: C... [Read More]
Tracked on July 12, 2005 07:55 AM
» It's Tuesday! from Girl on the Right
The ladies have donned their best frocks, and it's time for the Cotillion. Hosting this week: [Read More]
Tracked on July 12, 2005 08:26 AM
» "There is a war going on, and words are as powerful as weapons" from sisu
The spar and parry of fencing are a cla [Read More]
Tracked on July 12, 2005 09:26 AM
» Tuesday Means Cotillion from NotADesperateHousewife
I'm so excited. Some of our finest are hosting today. Christina at Feisty Repartee is hosting, as well as Cassandra from Villainous Company [Read More]
Tracked on July 12, 2005 09:58 AM
» Cotillion Ball from annika's journal
This week's Cotillion Ball, highlighting the best women bloggers around (minus one), is being hosted at the following wonderful sites: Common Sense Runs Wild Feisty Repartee Sisu Villianous Company Sissy Willis describes the Cotillion like this:Then th... [Read More]
Tracked on July 12, 2005 10:05 AM
» Morning Dance from Absinthe & Cookies (a bit bitter, a bit sweet)
The latest Cotillion is up for your reading pleasure! ~ Feisty Repartee ~ Villainous Company ~ Sisu... [Read More]
Tracked on July 12, 2005 10:22 AM
» The Gloves Come Off from Villainous Company
When first I joined that elite company of ConservaBabes known as The Cotillion, I confess I was did not know quite what to expect. But one thing was certain: the Villainous Oink Cadre (otherwise known as the local knavery)... [Read More]
Tracked on July 12, 2005 01:03 PM
» The Time of the Week When We Dance!! from e-Claire

Villainous Company
Feisty Repartee
Sisu
[Read More]
Tracked on July 12, 2005 01:15 PM
» Mouthy Women from baldilocks
Including me. The Cotillion caravan is resting at Feisty Repartee this week. Go check it out. [Read More]
Tracked on July 12, 2005 01:21 PM
» The Styles May Vary But The Beauty Is Undeniable from Common Sense Runs Wild
I continue to be amazed by the quality of the writing of the ladies in the Cotillion. The hostesses for our extravaganza this week are: [Read More]
Tracked on July 12, 2005 02:23 PM
» We Do Declare! from Fistful of Fortnights
Once again, the most anticipated social event of the blogosphere has returned, and you are cordially invited to attend the Cotillion Ball. Your fine hostesses this week will be filling the punchbowls at these house parties: Common Sense Runs... [Read More]
Tracked on July 12, 2005 02:50 PM
» This week's Cotillion from TFS Magnum
This week's editon of the Cotillion is in 3 parts. Your hostesses have offered the following selections. [Read More]
Tracked on July 12, 2005 08:07 PM
» Dance Over to The Cotillion . . . from Reasoned Audacity: Politics in Real Life
. . . where the ball has already started . . . Catherine the Great Courtesy of Sissy at Sisu. . . I love this line from Cassandra: A lady's only recourse at such times is to take refuge in... [Read More]
Tracked on July 12, 2005 10:27 PM
» Hey, guest bloggers! from MY Vast Right Wing Conspiracy
Hey, come back! My site traffic went DOWN now that I'm back and y'all didn't post today! Waaaah! OK, sorry everyone, I'm still blocked creatively. I'll try to use my brain for Wednesday. Maybe Beulah Mae will step in for me while I try to find a... [Read More]
Tracked on July 13, 2005 01:45 AM